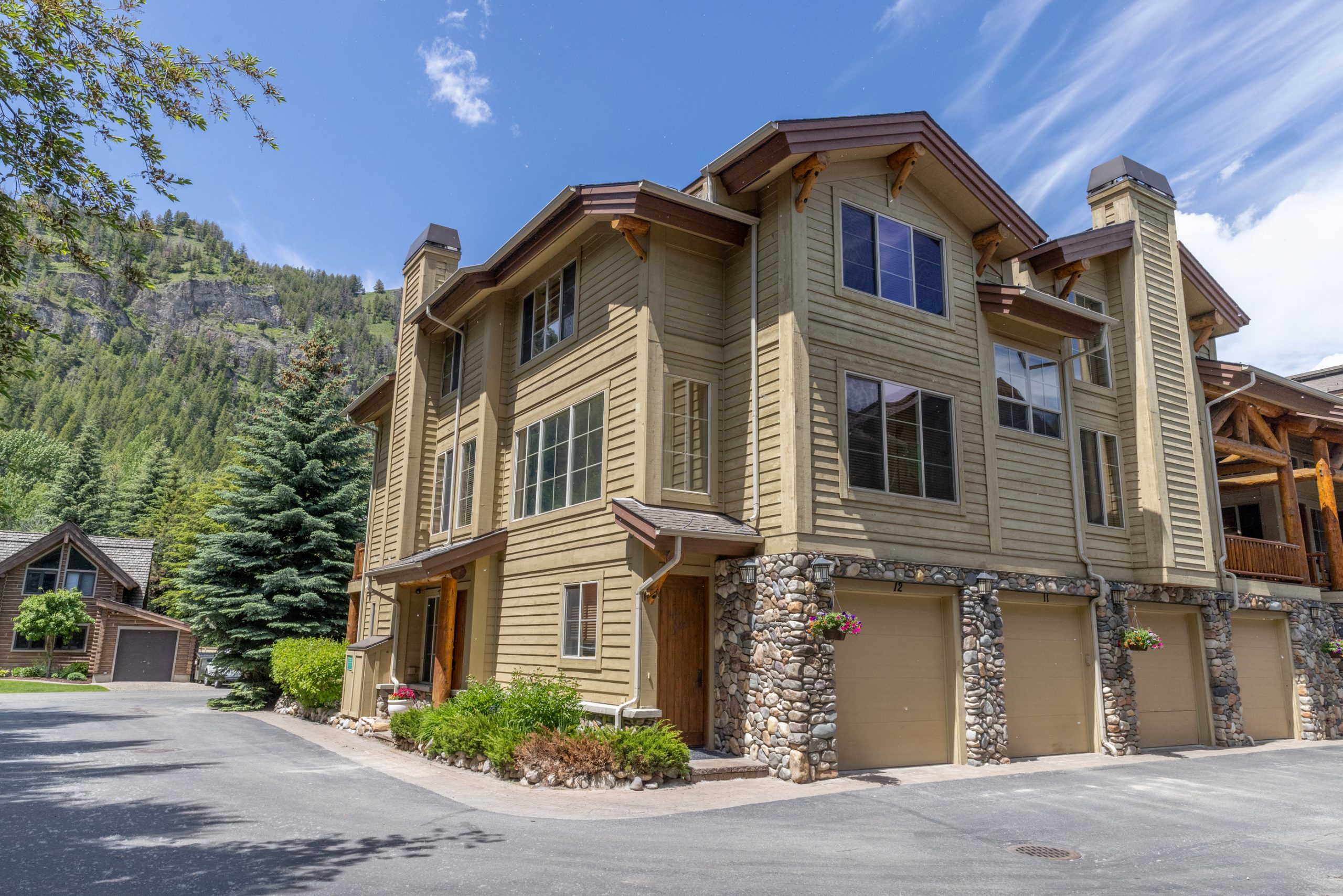 Bruce Hilyer, Seller, Ketchum, Idaho
"After doing 3 deals over 4 years, I know first hand that Sara is great to work with. She knows the local market very well, she is always straightforward and honest. And she knows how to get a deal done for a buyer or a seller."
Bert and Carol Hughes, Buyers/Sellers, Hailey, Idaho
Why did you specifically select this agent and/or company for your transaction?
We selected Sara as our agent because we knew her personally and knew her to be honest, effective, and an experienced realtor.

*How did you benefit from working with this agent and/or company?
In many ways:
• She worked with us to obtain financing for the purchase of our house so we could maintain adequate cash in reserve funds. This was a complex task, interacting on our behalf with the mortgage broker.
• She helped us negotiate the purchase of our new home, acting as the realtor for both us and the seller. This dual representation worked seamlessly with Sara. As our realtor for the sale of our condo, she advised us every step of the way
*Were your expectations met in this transaction?
• Absolutely - on both transactions

*Did you achieve the outcome you wanted?
• We did. This is a difficult market in Sun Valley with very little for sale and lots of potential buyers. Sara kept looking for us for well over a year.

*Describe the most memorable aspect of working with this agent and/or company.
• Every step of the way reflected candor and caring about making this work for all people involved.

*Did your agent communicate with you in a clear and timely fashion?
• Yes. Sara stepped in when we needed help, and backed off when we needed space. She stayed on top of every detail to assure a smooth closing and kept us in the loop about what was happening and when. She was always available by phone to answer our questions and address any concerns.


Sold a Townhouse home in 2013 in Sun Valley, Idaho
"We met Sara when we were looking for a condo in Sun Valley. When we met with her, she was quick to understand our wants & needs & show us properties that best fit what we were looking for. When we decided to buy, she was a great Buyers' representative, always there to quickly solve any problems & keep us informed of the progress, as well as always being available when we had questions. Because of this positive experience, we called on Sara to look for another property. When we found it, we chose Sara to list our first property for sale. We would highly recommend Sara to anyone looking to buy or sell any property in the Sun Valley/Ketchum/Hailey/Bellevue area of the Wood River Valley in Idaho." Jim and Sandy Cannon (10/10/2015)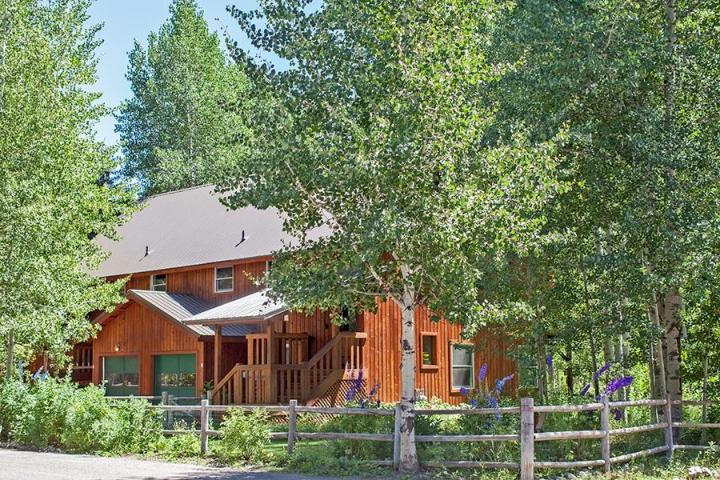 Ellen Suter, Homeowner, Ketchum Idaho
"My husband and I met Sara as the listing agent for a property we were interested in and we consider ourselves lucky that we met her. She obviously listened while she went through the property with us, and called about a half hour later with the perfect property for us. She made the buying process as painless as possible because she is an excellent communicator. We were never left hanging, wondering what was going on. She has great attention to detail, she is proactive, she knows the area and local market and has good relationships and contacts with all the necessary support people ( the home inspectors and mortgage brokers, etc.). Sara even found us a real estate agent in our home city to sell our old house. We highly recommend Sara." (4/26/15)

Sold a Condo home in 2015 in Sun Valley, Idaho
"Sara is the very best realtor I have ever had the pleasure of working with. I recommend her 100%. She handled every detail from repairs to staging bids to closing timelines. I never had to visit the property once! She really is so pleasant. Also, she was very enjoyable to collaborate with on pricing and negotiations. We were able to talk in detail and she shared very solid information, while listening to my needs very carefully. Look no further if you want the best! We got the property listed and sold at a good price and short time frame. Finally, Sara made an unbelievably large contribution to a non-profit of my choice out of her commission. She doesn't market this ahead of time but it was an unexpected treat. She's a beautiful person and an exceptional professional. I got lucky with Sara!" Christina McAlpin (9/8/2015)
Sold a Single Family home in 2015 in Hailey, Idaho
"Sara is an amazing realtor who understands the needs of her clients. Five years ago, she helped me purchase a home and this summer, she helped me sell the home. It was under contract in a week. Sara is thoughtful, efficient, and always responds -- no matter how minor the question. As a lifelong resident of the area, Sara understands the local economy, how it impacts the market, and how to fairly value homes in this resort town area where comparables are not always available. She made sure she made it to my signing of the closing documents to ensure I had no questions and that all paperwork had been completed accurately. You can't go wrong with Sara as your realtor." Quercus24 (9/3/2015)
Sold a Condo home in 2015 for approximately $275K in Sun Valley, Idaho
"There are a few good real estate agents out there that can pull it off once. Of those, there are only a few that can pull it off time and time again. Sara is one of those. My husband and I have worked with Sara over the years and have purchased several properties with her help. She is incredibly knowledgeable, patient and tenacious. Guided us in the right direction without pushing and she has an uncanny knack for listening and giving therapeutic advise. We hope you are lucky enough to work with her too!" Tamie Gott (8/10/2015)
Bought a Single Family home in 2014 in Hailey, Idaho
"This remarkable woman has helped us purchase 3 properties in our area. Sara Gorham was extremely responsive and guided us throughout the process in a calm and professional manner. She is knowledgeable and deeply experienced in the industry. Honesty and integrity are words that describe this amazing agent as she is always willing to go the extra mile for her clients. You can truly trust Sara for your important real estate decisions!" VThor (5/13/2015)
Bought a Townhouse home in 2015 in Ketchum, Idaho
"My husband and I met Sara as the listing agent for a property we were interested in and we consider ourselves lucky that we met her. She obviously listened while she went through the property with us, and called about a half hour later with the perfect property for us. She made the buying process as painless as possible because she is an excellent communicator. We were never left hanging, wondering what was going on. She has great attention to detail, she is proactive, she knows the area and local market and has good relationships and contacts with all the necessary support people ( the home inspectors and mortgage brokers, etc.). Sara even found us a real estate agent in our home city to sell our old house. We highly recommend Sara." Ellen D Suter (5/14/2015)
Bought a Single Family home in 2015 in Hailey, Idaho
"I just purchased a home in Hailey with Sara's help. I'm from out of state, and was visiting the area. I met her through a mutual friend, so the trust factor was high. Sara exceeded all expectations, and made the whole process, well, enjoyable. She knows everyone in the area, knows the market thoroughly, and has impeccable ethics. She brought in/referred me to other top notch professionals ( loan officer, escrow agent, inspectors etc.) She caught important details and negotiated hard on my behalf, all the while staying positive and with incredible energy and focus. I came to trust her judgment totally; she has great intuition on what is important, what not so much, and what is needed to get to a deal. At every step, I knew she was on top of it and keeping the process moving. Her skill, persistence and good humor got us from offer to closing in less than two months. I can't recommend Sara enough." npowe456 (5/10/2015)